HOW TO USE CABBAGE LEAVES TO RELIEVE BREAST ENGORGEMENT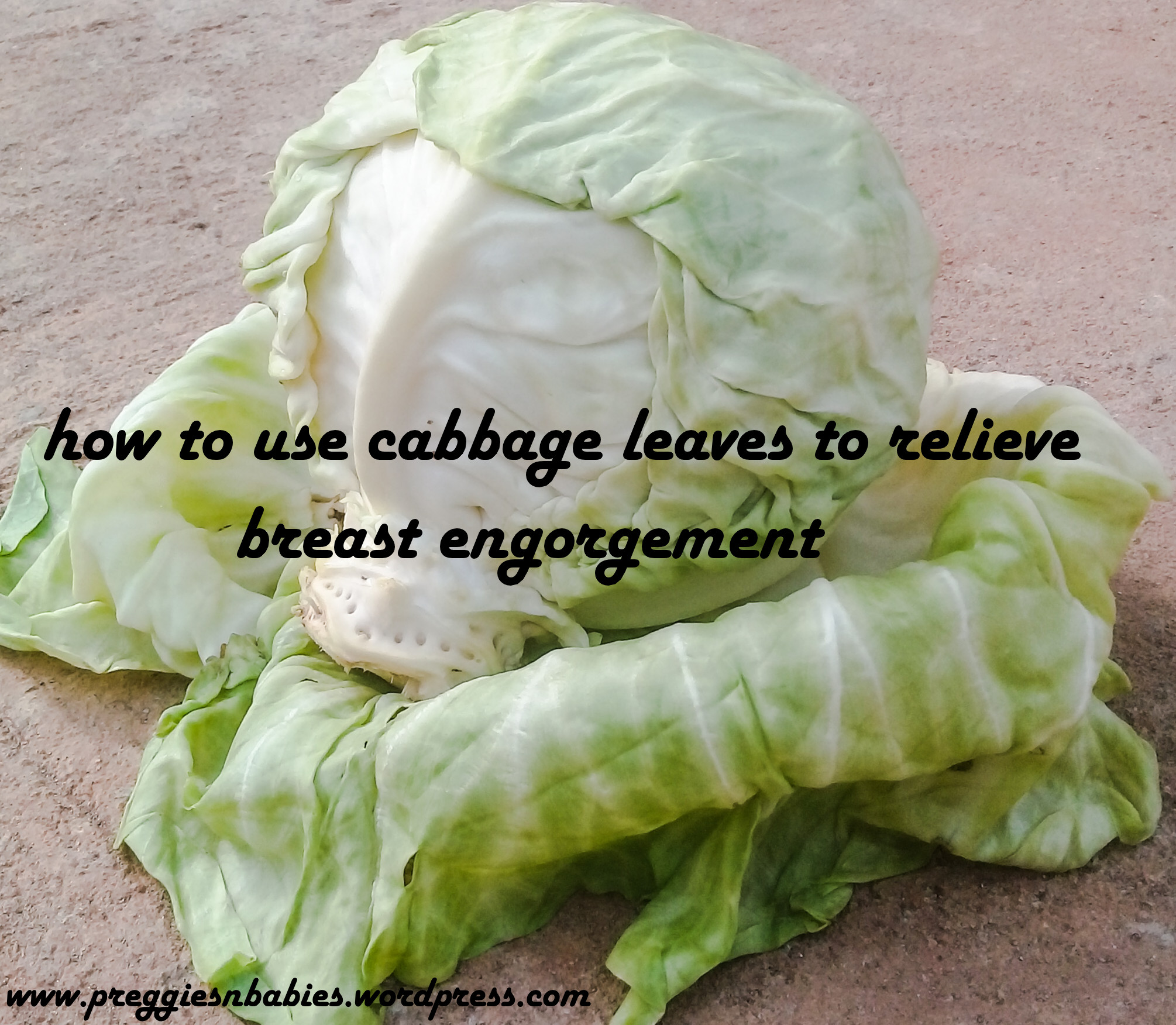 In my previous post HERE I talked about breast engorgement and the various ways of relieving it such as expressing and use of cold cabbage leaves. This post is a continuation to that post and I decided to talk about how to use cabbage leaves to relieve engorgement. Cabbage basically is a common vegetable and it is easily accessible. Cabbage leaves can be used to help relieve swelling and relieve the pain and discomfort that comes with breast engorgement. There is really no known property within the cabbage itself that has shown to help relieve the swelling and pain or if the swelling goes down because the cabbage leaves are acting as a cold
compress. However, it has been shown to be highly effective in helping to reduce swelling and pain associated with engorgement.
HOW TO USE CABBAGE LEAVES FOR BREAST ENGORGEMENT
In order to achieve your desired effect you need to ensure that the cabbage leaves are cold, so you place the cabbage in the refrigerator. The green cabbage is more peculiar to Nigeria so use the green cabbage, also the green cabbage is less likely to stain or cause discoloration to the nursing bra or breastfeeding clothing.
Once the cabbage is chilled remove from the refrigerator, peel off the outer layer of leaves and throw away, I would personally advice to peel till you get to a very clean and fresh layer of cabbage like two to three layers of peeling would do(I peeled like three layers off). Then peel off two of the inner leaves to be used and place the remaining cabbage in the refrigerator to be ready for next use if you need it.
Rinse the cabbage leaves you just removed with cold clean water to remove the dirt and residue and sometimes insect from the leaves.
When cutting the leaves from the stem be careful so you can cut it off nicely, this would ensure the cabbage leaves fit nicely over your breast.
Wrap the cabbage leaves around the breast and hold in place with a nursing bra.
Leave the cabbage leaves for about 20 minutes or till when the cabbage leaves get warm.
Repeat as necessary till you are relieved or swelling goes down.
WHEN TO STOP USING CABBAGE LEAVES IF YOU ARE STILL BREASTFEEDING OR PUMPING.
Apart from the soothing and relieving effects of cabbage leaves it also can reduce your breast milk supply. So if you are still breastfeeding and just want to relieve the pain and swelling stop the use of the cabbage leaves once you get relieved and the swelling has reduced, the cabbage leaves would decrease your milk supply greater than you expect.
Try this and share your experience with me.
Sources:
www.verylivewell.com