DIY Breastfeeding Station: The Nigerian Mum's Guide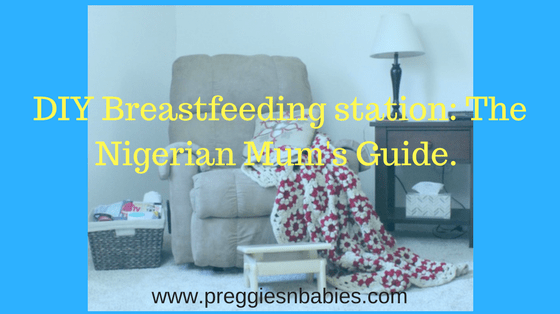 There is one important thing I know about breastfeeding Which is you need to take your time when you want to breastfeed. You need to avoid distractions and get super comfortable so you and baby can enjoy every breastfeeding moment. The beauty of avoiding distractions and being comfortable during breastfeeding sessions is baby gets to feed well and get the proper amount of milk they need and the breasts are emptied
properly and you as a mum avoid getting back pains or having leg cramps.
One way to achieve this especially in the house is having a corner specially for breastfeeding time, usually, a nursery is the best place but not everyone has a nursery. This special corner has to be determined by you and ensure its somewhere you would be comfortable with no form of distraction.
When setting up a feeding station there are a lot of things to consider to be in your station, we don't want you to be halfway through a feed and then realize you need to get something and then you interrupt the feed.
This list is not exhaustive but a basic list, you can add what you choose to make it suit your needs.
1)  A seat that supports your body. This seat should come with a pillow to place at your back and it should be positioned in such a way that is comfortable for you. A footstool (footstool to help elevate your legs) and also consider using a breastfeeding pillow if you do not have one a pillow can also work.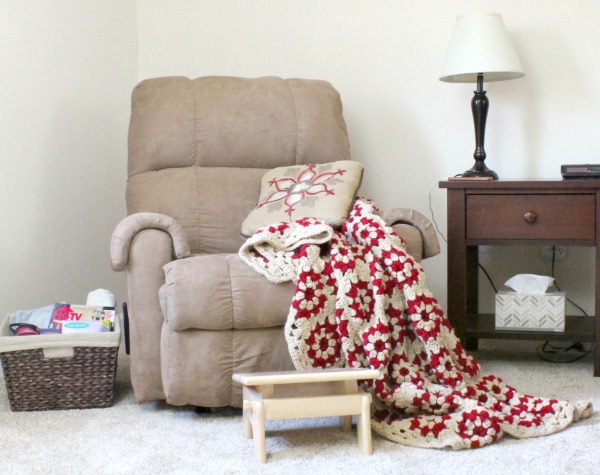 2) Breast pads and nipple cream(if you have one).
3) Burp clothes. Burping baby after feeds is very important so burp clothes come in very handy.
4) Baby nail clippers. Feeding time is a wonderful form of distraction for you to finally clip your baby's nails without a struggle.
5) A water bottle. Hydration is very important during breastfeeding and you might find yourself needing water during feeds so a water bottle always comes in handy or a bottle of water can also work.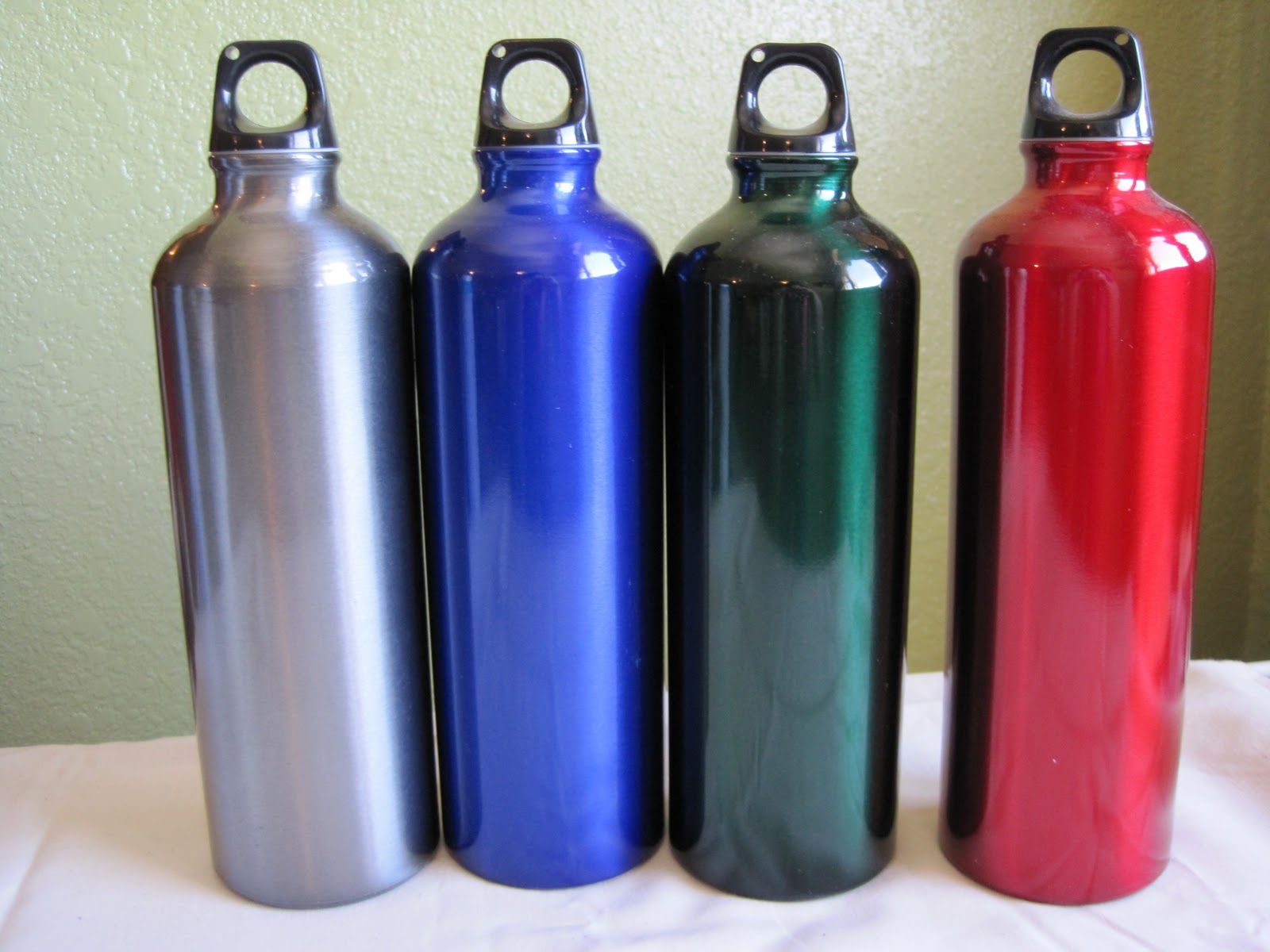 6) A tablet or laptop. This comes in handy if you have to work or if you have a series to catch up on or want to catch up on your favorite blog or vlog, this can come in very useful.
7) Reading materials. This can be a novel, a book, a magazine or something that can keep you busy during feeds so you don't get bored.
8) The remote.  If your feeding station has gadgets or electronics such as the television or the Air conditioner which can be controlled from afar remotes come in handy.
9) A supply of healthy non-perishable snacks such as fresh or dried fruits, nuts (Groundnuts, almond nuts, cashew nut, or African walnut aka Asala in Yoruba) granola bars or energy bars. If you are the type that gets hungry during feeds this can come in very useful.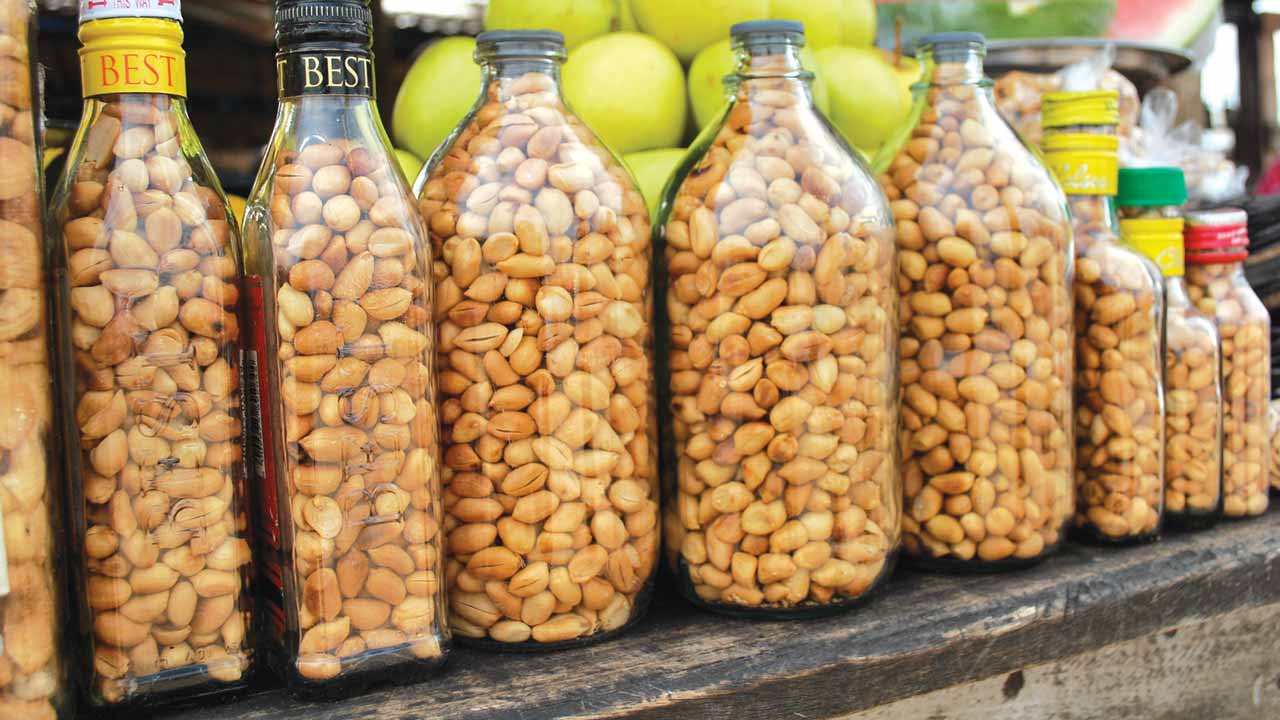 10) A blanket.
The trick to arranging this space is ensuring what you need are within arms reach.
Sharing excites me. Please share, comment, and like.