Dealing with Loneliness In the Postpartum Period.
It is expected that when the baby comes the mother is automatically supposed to be "Happy", but the truth is it doesn't even work that way. Yes, she would be happy but not everytime her hormones are just trying to settle so she is prone to Baby Blues and postpartum depression, it is quite important that a woman does not feel guilty if she is not happy. Amidst all these feelings the postpartum period can get really lonely as well. I would be sharing some tips on how to deal with loneliness on your own during this period.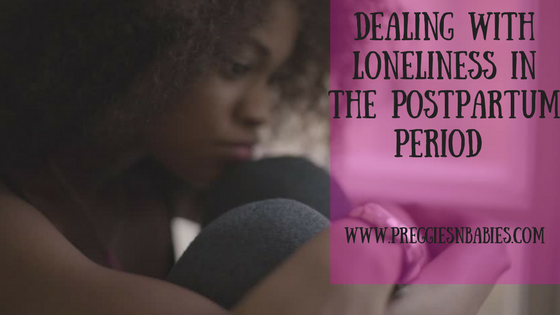 1) Tell someone to stay with you in the room or where you want to stay and this can be your spouse or your sibling.
2 ) Get your family members to help care for the older siblings if you have older kids to relieve the stress of caring for them on you. Stress is the last thing you need right now
3) Eat well, this is a very important period to replenish your iron levels and prevent anemia from occurring.
4) Get busy with a book. If You are a book lover this would be a lovely time to catch up on your books.
5) create a normal routine for your daily activities, if you get bored with it switch it up.
6) Get up in the morning have your bath and wear makeup(if it makes you feel good) or you can dress up and look good. If your spouse does not notice don't be upset do it for yourself as long as it makes you feel good.
7) Get out of the house when you can on a daily, you would be surprised by how a short stroll would elevate your mood.
8) Establish a good naptime, ensure to sleep when the baby is sleeping. Baby sleeping is not when to catch up on chores or errands, catch up on sleep!
9) Take good care of yourself, practice self-care if you have to indulge yourself please do indulge yourself do not hold back would help you mentally.
Sharing excites me, please share, like, and comment.